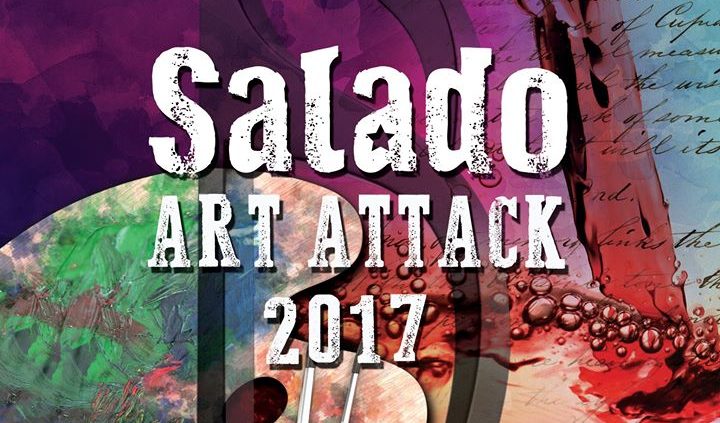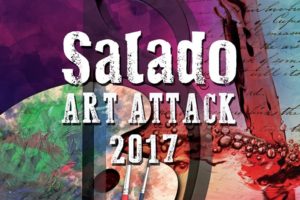 #ArtAttackSalado!
I.
Situation: Ignorance is the enemy of public arts. We have created this exercise in order for YOU to help US inform the Citizens of Central Texas and beyond of the fantastic public art available in the Village of Salado. "Artists in Action" Bob Ragan and Matthew Johnson, will be on site at each Camp working on current projects. Feel free to chat with the artists and learn more about their craft.
The Village of Salado is located at 30°57′19″N 97°32′05″W along the Balcones Fault Line which causes surface waters to erupt in this limestone-rich area of Texas. Maintain caution along water crossings. Native wildlife include armadillos, squirrels, and an abundance of deer. The local population is considered friendly, but we warn you not to engage them on the topic of deer overpopulation.
II.
Your mission is to recon each public art installation, document it photographically and share the experience on your social media platform(s) of choice using #artattacksalado. When you arrive at your end point, you will show the pictures in order to earn your second round of rations.
III.
Execution: All 10 points of interest are shown on map on opposite side. At each public art location, photograph a "selfie" to prove you documented it. Don't be a Blue Falcon, help each other find the points of interest. Want to go above and beyond? Aim High? Get a selfie with all 10 of the sculptures listed on the OPORD and be entered for a chance to win the ultimate bag of swag from Salado Winery and Barrow Brewing.
IV.
Logistical support: Adult tickets will include 4 samples of beer along with an MRE inspired snack from the Pig & Pickle and 4 samples of wine paired with a chow hall inspired snack. Kid tickets are meant for the little ones and will include a juice box and a cookie.
V.
Command/Signal: OPSEC isn't an issue with this Recon! Use hashtag #artattacksalado to post photos on social media.
https://saladowinery.com/wp-content/uploads/2017/04/17834010_10154681519009037_7228214104784099783_o.jpg
480
720
June
https://saladowinery.com/wp-content/uploads/2016/08/HeaderLogo_Color-1.png
June
2017-04-16 21:34:46
2017-08-03 20:46:23
Public Art Reconnaissance & Salado Fermentation Sampling