VISIT US
OPEN SEVEN DAYS A WEEK FROM 12-6PM
We're closed Thanksgiving and Christmas Day and may have different hours on other holidays.
841 N Main St.
Salado, TX 78787
Come on by and do a tasting with us! We have ten wines open on any given day and offer five tastes for $5. Our tasting is quite relaxed and meant to be a brief introduction to our wines. Our goal is to help you select wines to enjoy at home. On weekdays and Sundays if we are not too busy, ask us to take you on a little tour!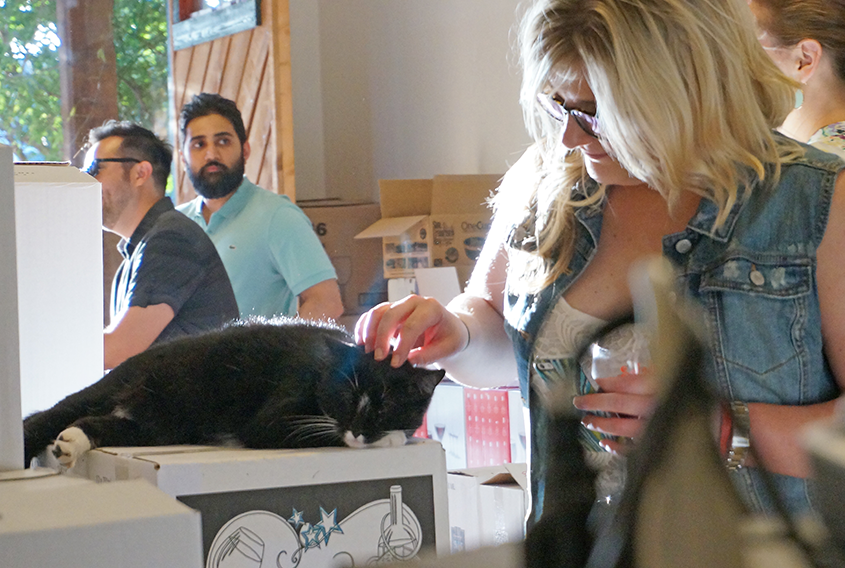 We also sell wine by the glass, bottle, case or truckload for your Texas-sized thirst. We sell cheese and crackers, but you're welcome to bring a picnic to the winery.
Pets and children are welcome. #Winerycat insists they be on a leash (the dogs, not the kids…she usually likes kids!).
We are a small family-owned business with a teeny, tiny staff, so if you're going to show up with a busload of folks (more than 12 or so), please call ahead so we can help make your experience great!
We are conveniently located between the Salado Visitor's Center, the Salado Sculpture Garden and St. Joseph's Episcopal Church.  Salado is a charming village of art galleries accompanied by bed and breakfasts. We highly recommend a visit to Salado Glassworks and Barrow Brewing.