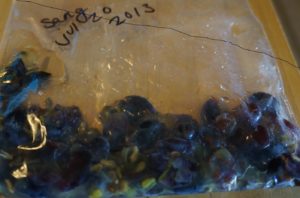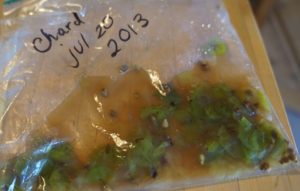 We ran the tests again.  Conclusion?  Chardonnay harvest will be July 27-28.  Merlot & Sangiovese?  Hmmm, probably we'll harvest the Merlot on August 3-4, then the Sangiovese August 10-11 and the Cabernet Sauvignon?  It was so green, we didn't even test it yet.  We'll harvest it August 17-18, or maybe a little sooner.
Here are the numbers:
Chardonnay 18.2 degrees Brix,  3.51 pH, 11.25 TA, seeds all light brown to dark brown
Merlot 16.9 degrees Brix, 3.41 pH, 9.75 TA, lots of green seeds
Sangiovese 16 degrees Brix, 3.18 pH, 11.25 TA, lots of green seeds
Cabernet Sauvignon–still only 50% through veraison!
To see the first test, done July 9, 2013, look here
https://saladowinery.com/wp-content/uploads/2016/08/HeaderLogo_Color-1.png
0
0
June
https://saladowinery.com/wp-content/uploads/2016/08/HeaderLogo_Color-1.png
June
2013-07-20 21:05:54
2013-07-20 21:05:54
Test for harvest #2 2013